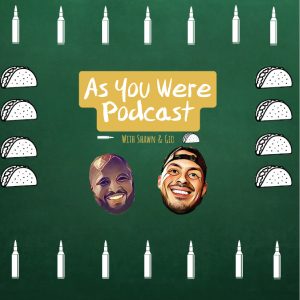 Shawn and Gio speak with Chandra Ahrendt about her crazy ride that she calls life. From surviving a near-death experience, the loss of her mother, surviving cancer, and to being 2-0 in her fight career. Sit back buckle up and enjoy the ride!
Thanks for listening to this episode of the As You Were Podcast and if you have a comment for a future episode, leave a comment below and show your support for the show by leaving a rating and review on Apple Podcasts.
Subscribe, Rate and Review to "As You Were Podcast" on Apple Podcasts, iHeartRadio, Spotify, Stitcher, Google Podcasts, or TuneIn Radio.
Podcast: Play in new window | Download | Embed