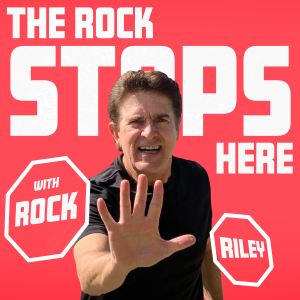 Today on The Rock Stops Here, Rock Riley talks with former Jets and Bucs TE Anthony Becht. Anthony has had a meteoric rise in broadcasting at ESPN, and doing NFL games on radio. He's the only 1st round pick that never got a call from his team (Jets) and found out he was getting drafted by watching TV. He talks about the differences between his son Rocco being recruited to when Anthony was coming out of high school, if he feels Urban Meyer will be successful in the NFL in Jacksonville, and so much more.
Also, Rock hints at some juicy Jerry Jones and A-Rod stories as well as Ben Affleck/J.Lo back and Randy "Macho Man" Savage.
Finally, Rock wants to know if anyone cares that Barstool Founder Dave Portnoy had his sex tape leaked? Rock doesn't care!
Follow Rock Riley on Facebook and Twitter!
Make sure to subscribe to the show on Apple Podcasts, Spotify, iHeartRadio, Stitcher, Google Podcasts, TuneIn Radio, and the archives at Radio Influence!
Podcast: Play in new window | Download | Embed