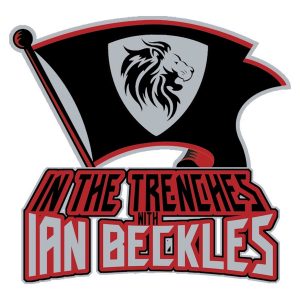 The Tim Tebow experiment is coming to the Jacksonville Jaguars and listen to this episode of In The Trenches to hear Ian Beckles explain why Tebow does not deserve this opportunity.
This episode of In The Trenches is presented by TBô Underwear. TBô is the leader in community-led production of men's bodywear and they're leading the movement to have this as the future of all clothing production. Get 20% off your next purchase at TBObodywear.com by using the discount code TRENCHES.
Thanks for downloading and listening to In The Trenches and show your support for the show by leaving a rating and review on Apple Podcasts.
Subscribe, Rate, and Review the podcast on Apple Podcasts, Stitcher, Google Play, TuneIn Radio, iHeartRadio app, and now on Spotify!
Have a question for Ian, send an email to IanBeckles@RadioInfluence.com.
Follow Ian on Twitter @IanBeckles and on Instagram @Ian_Beckles
Podcast: Play in new window | Download | Embed