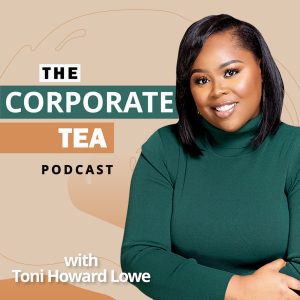 In this edition of The Corporate Tea Podcast, Toni has a conversation with Eric Polite II, CDE is the Vice President of Diversity, Equity, and Inclusion (DEI) at Kanarys, a technology startup that leverages data to pinpoint DEI blindspots and drive lasting change through precise and measurable interventions.
He is also the founder of Eric Polite & Associates, a leadership development and talent optimization consultancy specialized in helping organizations grow their inclusive leadership capabilities and create the conditions for people to – individually and collectively – do their best work. This fall, Eric will launch Wake Up and Lead, a unique community of practice designed for growth-minded managers who aspire to change their workplace and the world.
Thank you for downloading and listening to this episode of The Corporate Tea Podcast and subscribe to the show on your favorite podcasting platform to get new episodes when they premiere.
Podcast: Play in new window | Download | Embed