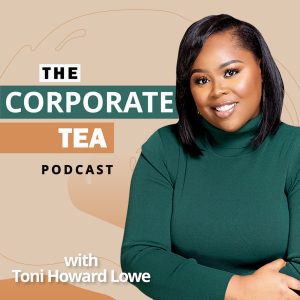 Career burnout is real. In this episode Toni has a conversation with Khaliah Guillory is a Certified Sleep Expert and the creative mind behind Nap Bar™ as they discuss the intersection of career excellence and the importance of rest.
As a previous C-level executive, she knows a thing or two about handling stress. Nap Bar, the first white glove, self-care napping experience in the world, offers communities and companies onsite and en suite rest sanctuaries to help reduce sleep deprivation and increase productivity.
Nap Bar's mission is to turn sustainable rest into sustainable productivity for not only health-conscious professionals, entrepreneurs, stay-at-home parents, and travelers but sports venues, airports, and corporations. Khaliah has been featured in a plethora of national publications not limited to Forbes and Essence.
In addition, she is a philanthropist based on her work in the community and through her KOG foundation.
Thank you for downloading and listening to this episode of The Corporate Tea Podcast and subscribe to the show on your favorite podcasting platform to get new episodes when they premiere.
Podcast: Play in new window | Download | Embed