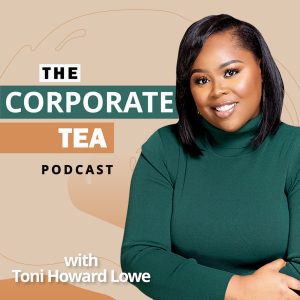 Welcome to The Corporate Tea Podcast and in the debut episode, Toni Howard Lowe is joined by Jaia Thomas.
Jaia Thomas is a Los Angeles-based sports and entertainment attorney. In addition to practicing law, she is also an adjunct instructor at UCLA and the founder of Diverse Representation. Founded in 2018, the mission of Diverse Representation is to increase the hiring and exposure of Black agents, attorneys, managers, and publicists in the sports and entertainment industries.
Thank you for downloading and listening to the debut of The Corporate Tea Podcast and subscribe to the show on your favorite podcasting platform to get new episodes when they premiere.
Podcast: Play in new window | Download | Embed