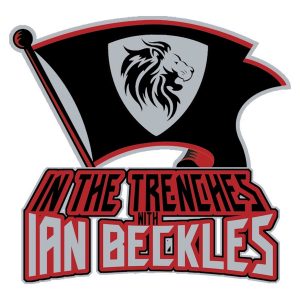 It's NFL Draft Week and Ian gets you ready for what's going to take place this week in Cleveland in this edition of In The Trenches.
This episode of In The Trenches is presented by LegacySupps.com. If you've experienced a loss of motivation, energy, or sex drive, or if you're noticing that you're a little softer around the middle than you used to be, it could be that your testosterone levels have dropped. Don't settle for average, man up at LegacySupps.com and use code TRENCHES for an additional 10% off your entire order.
Thanks for downloading and listening to In The Trenches and show your support for the show by leaving a rating and review on Apple Podcasts.
Subscribe, Rate, and Review the podcast on Apple Podcasts, Stitcher, Google Play, TuneIn Radio, iHeartRadio app, and now on Spotify!
Have a question for Ian, send an email to IanBeckles@RadioInfluence.com.
Follow Ian on Twitter @IanBeckles and on Instagram @Ian_Beckles
Podcast: Play in new window | Download | Embed