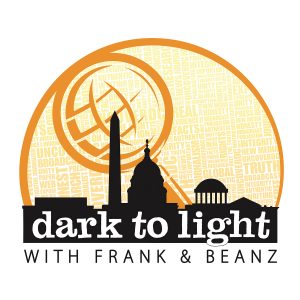 Today, we follow up on the success of Friday's show and get into some more detail about Covid, politics, Biden, and more. We also unveil the NEW Dark to Light Podcast Telegram room. Join the Telegram room help us drive the show, participate in spirited discussion, and have a grand old time with Frank and Tracy! Make sure to check it out!
Also, the second half of this extended show includes a great interview with Pressley Stutts from "Rock the Red" and the United Patriots Alliance.
Learn where you can get training to become a precinct committeeman and don't miss this great show!
LINKS WE DISCUSSED
CNN International: Are vaccine passports inevitable?
Fox News: Florida Rep. Matt Gaetz says Democrats are politicizing January's Capitol Riot
Follow Tracy Beanz on Gab, CloutHub, and check out her Linktree for more. Also, make sure to subscribe to her YouTube channel and check out her newest venture, UncoverDC.com!
Click here if you'd like to support UncoverDC.com!
Follow Frank on Twitter, subscribe to his YouTube channel, and follow his solo podcast, Quite Frankly!
Click here if you'd like to support Quite Frankly!
Subscribe to Dark To Light With Frank & Beanz on Apple Podcasts, Stitcher, TuneIn Radio, Google Play, the iHeartRadio app, and now on Spotify!
Podcast: Play in new window | Download | Embed