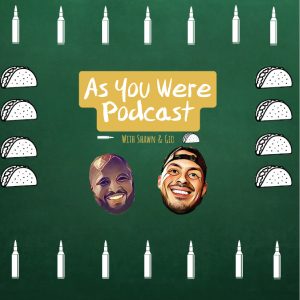 Shawn and Gio discuss the growth of The As You Were Podcast. The small fan base that is growing and support from the veteran community. The growing pains of trying to succeed in the big ocean of podcasting.
Thanks for listening to this episode of the As You Were Podcast and if you have a comment for a future episode, leave a comment below.
Subscribe, Rate and Review to "As You Were Podcast" on Apple Podcasts, iHeartRadio, Spotify, Stitcher, Google Podcasts, or TuneIn Radio.
Podcast: Play in new window | Download | Embed