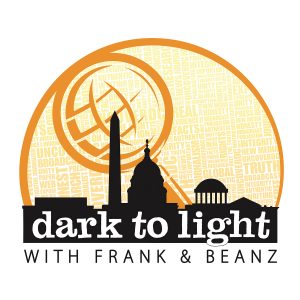 Monday, Monday! Beanz is just not up to par on this Monday show but we fight through it anyway and deliver some great content about the Trump Curse, the Impeachment, and the vaccine.
Don't miss an interesting Monday show!
LINKS WE DISCUSSED
POTUS attorney slams the media
Follow Tracy Beanz on Twitter, subscribe to her YouTube channel, and check out her newest venture, UncoverDC.com!
Follow Frank on Twitter, subscribe to his YouTube channel, and follow his solo podcast, Quite Frankly!
Subscribe to Dark To Light With Frank & Beanz on Apple Podcasts, Stitcher, TuneIn Radio, Google Play, the iHeartRadio app, and now on Spotify!
Podcast: Play in new window | Download | Embed