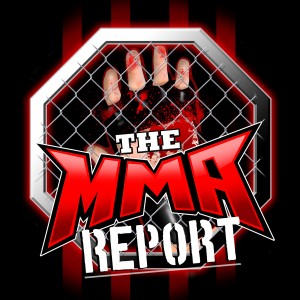 Jason has a trio of interviews in this edition of The MMA Report Podcast has he's joined by UFC light heavyweight Mike Rodriguez, UFC flyweight Ode Osbourne, and Titan FC featherweight Olivier Murad.
Up first is the conversation with Rodriguez, who fights on Saturday at UFC Vegas 18 against Danilo Marques. Rodriguez speaks about his preparations for the fight and life outside of fighting. Following Rodriguez is Osbourne, who joins the show to discuss his decision to move down to flyweight and his fight on Saturday at UFC Vegas 18 against Denys Bondar. And in the final interview, Murad comes on the show to preview his featherweight title fight next week at Titan FC 67 against Muhammadjon Naimov.
Thanks for downloading and listening to this episode of The MMA Report Podcast and show your support for the show by leaving a rating and review on Apple Podcasts.
Subscribe, Rate, and Review to the show on Apple Podcasts, Stitcher iHeartRadio, Spotify, TuneIn, and Google Podcast.
Follow Jason Floyd on Twitter and Instagram
Follow Daniel Galvan on Twitter
Subscribe to The MMA Report on YouTube for all of our original video content.
Podcast: Play in new window | Download | Embed