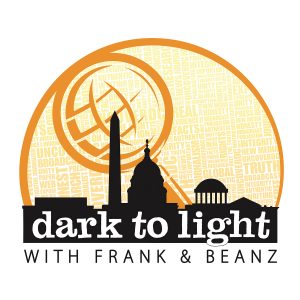 The people have taken on Wall Street and Wall Street is none too happy. Hang out with us today as we talk about what is going on with the short controversy and how it translates politically.
What are the implications?
Also, don't miss the second half of the show where Beanz interviews Jovan Hutton Pulitzer, who can be found on Twitter (@JovanHPulitzer) and on all other social media platforms as @JovanHuttonpulitzer. Also, make sure to check out his website!
Great show today! Don't miss it!
LINKS WE DISCUSSED
UncoverDC.com: Attack Of The Neckbeards
UncoverDC.com: The explosion of GameStop and the "short squeeze"
UncoverDC.com: The modern-day witch hunt
Follow Tracy Beanz on Twitter, subscribe to her YouTube channel, and check out her newest venture, UncoverDC.com!
Follow Frank on Twitter, subscribe to his YouTube channel, and follow his solo podcast, Quite Frankly!
Subscribe to Dark To Light With Frank & Beanz on Apple Podcasts, Stitcher, TuneIn Radio, Google Play, the iHeartRadio app, and now on Spotify!
Podcast: Play in new window | Download | Embed