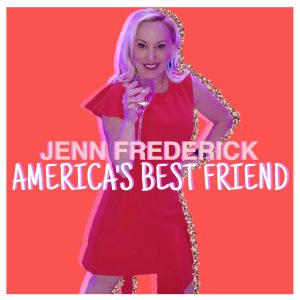 In this episode of America's Best Friend, JennFred asks a simple question, "Why does everyone seem to think TV reporters are evil?"
Whether you lean left or right politically, you are likely frustrated with the way this country is going. Jenn talks to Bruce Gordon about the media's role in all of this, specifically, why everyone seems to hate TV reporters in 2021.
Bruce worked for 40 years in the TV biz and has a few ideas.
It's a candid chat and a window into their world.
Happy 2021, everyone!
Make sure to follow Jenn Fredrick on Facebook, Twitter, and Instagram
You can find the show on Apple Podcasts, Stitcher, Spotify, Google Podcasts, iHeartRadio, and TuneIn Radio
Podcast: Play in new window | Download | Embed