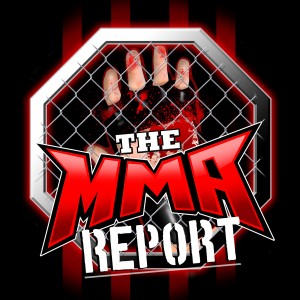 In this episode of The MMA Report Podcast, Jason Floyd has a trio of fighter interviews as he's joined by Casey Kenney, Kevin Croom, and Josh Fremd.
Up first is the conversation with Kenney, who meets former UFC bantamweight champion Dominick Cruz in March at UFC 259. Casey shares the story about when his manager texted him about the fight, being the underdog, and where a win against Cruz will place him in the UFC bantamweight division rankings.
Following that chat, Croom joins the show to discuss his fight at the end of next month at the UFC Fight Night card in Las Vegas against Alex Caceres. Along with speaking about his upcoming matchup against Caceres, Croom talks about what's been happening with him since his last fight and reflects on the ups and downs of the fight game.
And in the final conversation, Jason is chats with Fremd about his matchup in the main event of LFA 98 at the end of the month against Dana White Contender Series vet Bruno Oliveira. Fremd gives his take on the upcoming fight, the impact of Marc Montoya on his career, and how a kid from Pennsylvania ended up in Colorado.
Thanks for downloading and listening to this episode of the podcast and show your support by the show by leaving a rating on wherever you listen to this podcast.
Subscribe, Rate, and Review to the show on Apple Podcasts, Stitcher iHeartRadio, Spotify, TuneIn, and Google Podcast.
Follow Jason Floyd on Twitter and Instagram
Follow Daniel Galvan on Twitter
Subscribe to The MMA Report on YouTube for all of our original video content.
Podcast: Play in new window | Download | Embed