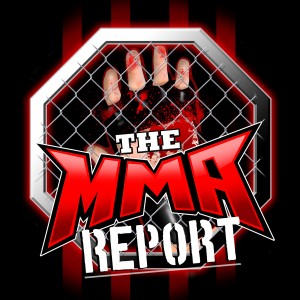 Before the calendar turns over to 2021, Jason and Daniel are here to discuss what are the fights they would like to see happen in the UFC and Bellator in 2021. In addition, they discuss which current UFC and Bellator champion they see holding onto their titles until at least this time next year and answer a listener question about a tweet sent out by Ben Askren about Bellator.
This episode of The MMA Report Podcast is presented by HelloFresh and FuboTV. With HelloFresh, you get fresh, pre-measured ingredients and mouthwatering seasonal recipes delivered right to your door. HelloFresh lets you skip those trips to the grocery store, and makes home cooking easy, fun, AND affordable and that's why it's America's #1 meal kit! Go to HelloFresh.com/mmareport10 and use code mmareport10 for 10 free meals, including free shipping!
Do you love watching TV but hate your cable company? It's time to finally cut the cord with fuboTV, and you can pay less money for more channels. And with fuboTV, you'll never miss a game. They have the NFL, NBA, MLB, NHL, Premier League, La Liga, college sports, and more. And right now, FuboTV is offering our listeners the free trial AND 15% off your first month by going to fubotv.com/MMAREPORT. There are no contracts and you can cancel anytime.
Subscribe, Rate, and Review to the show on Apple Podcasts, Stitcher iHeartRadio, Spotify, TuneIn, and Google Podcast.
Follow Jason Floyd on Twitter and Instagram
Follow Daniel Galvan on Twitter
Subscribe to The MMA Report on YouTube for all of our original video content.
Podcast: Play in new window | Download | Embed