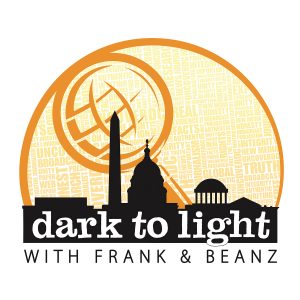 It is the last show of 2020 and we spend the episode reminiscing and talking about current events, from COVID and masks, to election and superstition. Make sure to join us as we kick 2020 to the curb and pray for a 2021 full of joy!
Follow Tracy Beanz on Twitter, subscribe to her YouTube channel, and check out her newest venture, UncoverDC.com!
Follow Frank on Twitter, subscribe to his YouTube channel, and follow his solo podcast, Quite Frankly!
Subscribe to Dark To Light With Frank & Beanz on Apple Podcasts, Stitcher, TuneIn Radio, Google Play, the iHeartRadio app, and now on Spotify!
Podcast: Play in new window | Download | Embed