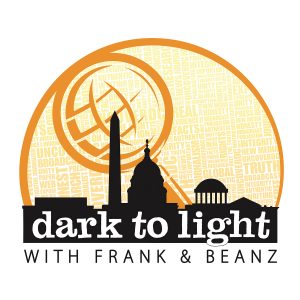 Patrick Byrne is back! He was very kind to sit with Frank and Beanz and answer all of their questions about things in general, some more detail about his story, and lots of the listener questions as well!
Do not miss this episode, and if for some reason you missed episode one, you can listen here. Also, please make sure to read Patrick's blog, "DeepCapture."
Follow Tracy Beanz on Twitter, subscribe to her YouTube channel, and check out her newest venture, UncoverDC.com!
Follow Frank on Twitter, subscribe to his YouTube channel, and follow his solo podcast, Quite Frankly!
Subscribe to Dark To Light With Frank & Beanz on Apple Podcasts, Stitcher, TuneIn Radio, Google Play, the iHeartRadio app, and now on Spotify!
Podcast: Play in new window | Download | Embed