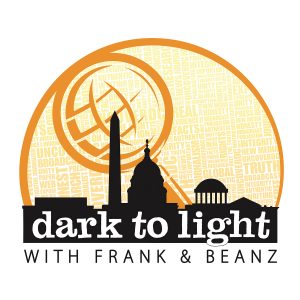 Today, we had the absolute pleasure of interviewing Amanda Milius, director of the amazing documentary "The Plot Against the President", which is based on the book by Lee Smith of the same name.
We get into Amanda's vision when she set out to make the film, her background and work with the State Department and feelings about the climate there, and what is planned for the future, in addition to speaking about this great film.
LINKS WE DISCUSSED
Please support Amanda and download "The Plot Against The President" here
Follow "The Plot Against The President" on Twitter
Also, make sure to support Frank and the Quite Frankly show. It's getting very serious out there, and everyone needs to support people they love.
Follow Tracy Beanz on Twitter, subscribe to her YouTube channel, and check out her newest venture, UncoverDC.com!
Follow Frank on Twitter, subscribe to his YouTube channel, and follow his solo podcast, Quite Frankly!
Subscribe to Dark To Light With Frank & Beanz on Apple Podcasts, Stitcher, TuneIn Radio, Google Play, the iHeartRadio app, and now on Spotify!
Podcast: Play in new window | Download | Embed