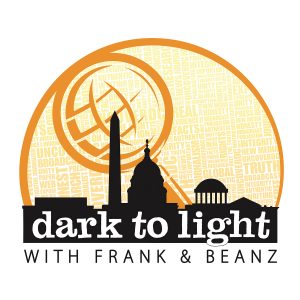 Last night was the event that many thought would never happen, but it did. Tracy Beanz is off today but Frank takes the Dark to Light audience through a tour of his personal thoughts about the triumphs and pitfalls of one of the ugliest 'debates' in American history.  Ranting, raving, media clips, and tweets from the audience round this show out! Enjoy.
Follow Tracy Beanz on Twitter, subscribe to her YouTube channel, and check out her newest venture, UncoverDC.com!
Follow Frank on Twitter, subscribe to his YouTube channel, and follow his solo podcast, Quite Frankly!
Subscribe to Dark To Light With Frank & Beanz on Apple Podcasts, Stitcher, TuneIn Radio, Google Play, the iHeartRadio app, and now on Spotify!
Podcast: Play in new window | Download | Embed