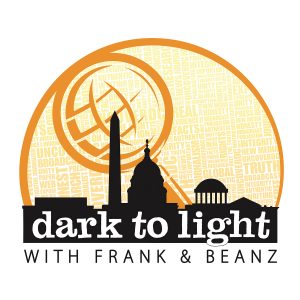 Tracy Beanz has a confession to make in the beginning of the show and then after that, it's off to the races! The pair talk about John Durham, the debate tomorrow, the case of General Flynn, and also what may happen in Lindsey Graham's Senate election.
They also play a few fun clips of the left making fun of themselves and end a little early for the day.
Don't miss today's show!
Links Mentioned On This Episode
Follow Tracy Beanz on Twitter, subscribe to her YouTube channel, and check out her newest venture, UncoverDC.com!
Follow Frank on Twitter, subscribe to his YouTube channel, and follow his solo podcast, Quite Frankly!
Subscribe to Dark To Light With Frank & Beanz on Apple Podcasts, Stitcher, TuneIn Radio, Google Play, the iHeartRadio app, and now on Spotify!
Podcast: Play in new window | Download | Embed