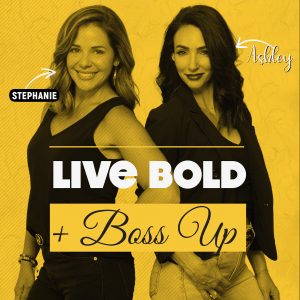 Steph & Ash talk to creative, multi-cultural marketing professional, George Zwierko, in today's show. George sheds some major light on how marketing has changed post-COVID and they have some great conversation on keeping relevant during a pandemic, cultural marketing, and D&I. Listen up!
Boss Bites
•     Pre-Covid: Marketing has been a part of history, often nostalgic & part of history.
•     Cancel Culture isn't new, but it is REAL. Brands are under a microscope and people can see through false promises. Now more than ever we need to stick to by our brand values, mission, and promise.
•     What have we learned during COVID? It has changed the way we are communicating. Views are polarized – political, racially, economically, clinically, educationally. The human condition is requiring us to look at ourselves.
•     In order for brands to stay relevant, they have to look at their messaging through a different lense and examine their impact their brand has on society. Multi-cultural marketing goes way beyond a picture or writing, it's a feeling.
•      Diversity & Inclusion is top-of-mind for organizations of all sizes.
Follow us on Instagram to get the latest news and notes about the podcast!
Make sure to check out the Live Bold And Boss Up show archives at Radio Influence and subscribe to the show on Apple Podcasts, Stitcher, Google Podcasts, TuneIn Radio, the iHeartRadio app, and Spotify!
Podcast: Play in new window | Download | Embed