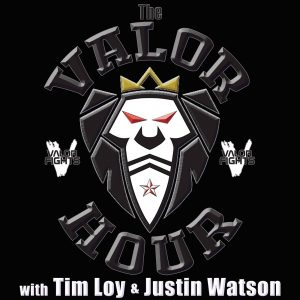 This week on The Valor Hour, Valor Fighting Challenge matchmaker Tim Loy and Justin Watson are joined by Chad Finnerty to recap UFC Vegas 10 and preview UFC Vegas 11. Then, the guys are joined by Jeff Hobbs and Greg Hopkins, who was in the middle of the controversy, to recap the full VFC 73 fight card from last Saturday night in Chattanooga, TN.
You do NOT want to Greg's comments on his battle with the "Asian Persuasion" Jason King.
Subscribe to The Valor Hour on Apple Podcasts, Stitcher, TuneIn Radio, Google Play, the iHeartRadio app, and now on Spotify!
Podcast: Play in new window | Download | Embed