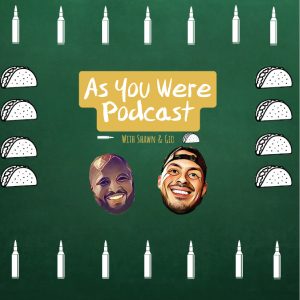 In this episode of the As You Were Podcast, Shawn and Gio discuss the issue amongst the Latin community, which is the prejudice against darker Latins.
As a Latin community, we want to point out when someone is being racist but for some reason, we have an issue loving our own people.
Subscribe, Rate and Review to "As You Were Podcast" on Apple Podcasts, iHeartRadio, Spotify, Stitcher, Google Podcasts, or TuneIn Radio.
Podcast: Play in new window | Download | Embed