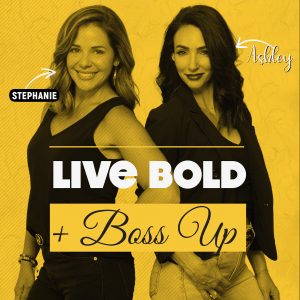 Steph & Ash talk with a Do-It-Aller Baller, Ned Pope. Ned is a Delivery Leader at a leading Tech Company in the Tampa Bay area, Executive Board Member at On Bikes, Executive Board Member at Synapse, musician, and family man.
We talk about how to live a busy life while trying to balance family, work, exercise, charities, and extra-curricular activities, etc. Is there such a thing as work/life balance?
Boss Bites
Organization is key!
Develop a sleep schedule/routine
Work/Life Integration – you just make it work!
Prioritization is CRITICAL!
Utilize your mentors
Learn from your failures and make changes
Community involvement & giving back should be at the top of your list but need to be something you are passionate you are about
Understand what your capacity is, so you are able to execute on what you commit to
Follow us on Instagram to get the latest news and notes about the podcast!
Make sure to check out the Live Bold And Boss Up show archives at Radio Influence and subscribe to the show on Apple Podcasts, Stitcher, Google Podcasts, TuneIn Radio, the iHeartRadio app, and Spotify!
Podcast: Play in new window | Download | Embed