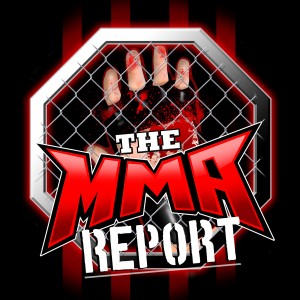 The UFC is running events every week and after seeing various tweets, Jason brings up this question to Daniel: Do You Consider UFC Events More About Quantity or Quality? Find out how the guys feel about this question in this edition of The MMA Report Podcast presented by Medterra CBD.
In addition to going back and forth on that question, the guys hit on a range over other topics in MMA. They touch on a video posted by Bellator MMA on its YouTube Channel, the retirement of Daniel Cormier, their takeaways from last week's UFC event, and the tweets posted by Jon Jones earlier this week on Stipe Miocic and Brock Lesnar.
This week's episode of The MMA Report Podcast is presented by Medterra CBD. Medterra is one of the leading CBD brands in the industry with a full line of functional CBD products. All of their products are third-party tested for quality and purity, and they contain ZERO THC. They have a new topical Pain Cream that's great for an active lifestyle or if you just hurt a little bit every day (like many of us), or are recovering from any injury. Visit medterracbd.com and enter code MMAREPORT at checkout to receive 20% off.
Subscribe, Rate, and Review to the show on Apple Podcasts, Stitcher iHeartRadio, Spotify, TuneIn, and Google Podcast.
Follow Jason Floyd on Twitter and Instagram
Follow Daniel Galvan on Twitter
Subscribe to The MMA Report on YouTube for all of our original video content.
Podcast: Play in new window | Download | Embed