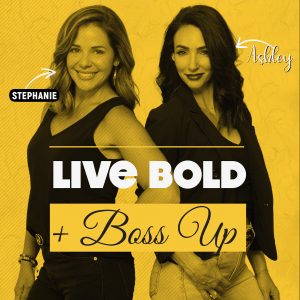 Steph and Ash meet with Aaron Cullip, EVP at HKA Enterprises who oversees the management of sales, business development, account management, executive search teams, and marketing initiatives. He has an innovative approach to business development & marketing. Aaron has revolutionized the companies he has been a part of and translated into real revenue growth for their top and bottom lines. Do you have the talent to win a championship? Listen to his amazing boss bites value he brings!
Boss Bites
Top 5 Reasons why your business may not be growing:
You don't have the right people in the right spot on the team or you don't have enough talent.
Mismanagement of finances
Lack of vision and leadership
A low performing marketing and sales organization
Low retention of client base
How to build and grow a sales organization – keep your top salespeople in sales!
What is true business development compared to "sales"? Business Developers build relationships, "sales" people are transactional.
How to close the sale… what the pro's do and what most salespeople don't do.
The newest way to sell….. educate people and inform
Follow us on Instagram to get the latest news and notes about the podcast!
Make sure to check out the Live Bold And Boss Up show archives at Radio Influence and subscribe to the show on Apple Podcasts, Stitcher, Google Podcasts, TuneIn Radio, the iHeartRadio app, and Spotify!
Podcast: Play in new window | Download | Embed