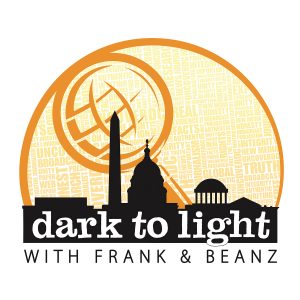 Ned Ryun takes a pilot seat today as we talk about the future of the Republican party, the path to victory in 2020, how new media should be a focus of the Trump admin the next 8 years, and how the lefts scorched earth policies are segmenting centrists over to the new right.
Also, make sure to tune in to Ned's new podcast "The Ned Ryun Podcast" wherever podcasts are broadcast!
Follow Tracy Beanz on Twitter, subscribe to her YouTube channel, and check out her newest venture, UncoverDC.com!
Follow Frank on Twitter, subscribe to his YouTube channel, and follow his solo podcast, Quite Frankly!
Subscribe to Dark To Light With Frank & Beanz on Apple Podcasts, Stitcher, TuneIn Radio, Google Play, the iHeartRadio app, and now on Spotify!
Podcast: Play in new window | Download | Embed