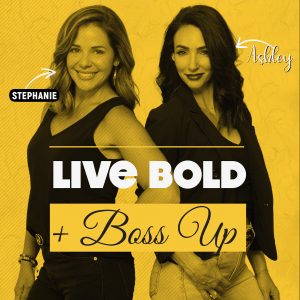 Steph & Ash meet with Kristen Duell, a female tech executive who was a CEO of a UK owned technology company by the time she was in her early 30's!  We get to find out how she climbed to the top as quickly as she did and what her secret sauce is.
Boss Bites
When you see an opportunity to move up or move forward…DON'T HESITATE and let your own fear hold you back.
When you own your mistakes and failures, not only can YOU learn & grow, but others can learn from you as well.
If you are a hiring manager, don't just judge someone by the years of experience. You could miss out on someone amazing that has less years, but more capability and drive.
Being a woman or any minority shouldn't stand in the way of you achieving your dreams and goals. Own your power and drive it all the way to the top!
Follow us on Instagram to get the latest news and notes about the podcast!
Make sure to check out the Live Bold And Boss Up show archives at Radio Influence and subscribe to the show on Apple Podcasts, Stitcher, Google Podcasts, TuneIn Radio, the iHeartRadio app, and Spotify!
Podcast: Play in new window | Download | Embed