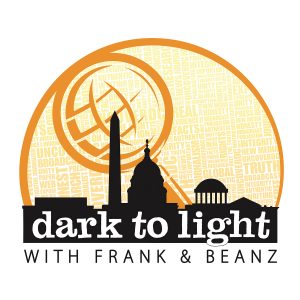 On the Friday show, we touch on the recently declassified memo of the supposed "intelligence briefing" given to the Trump campaign that was actually an opportunity to spy.
Then, we talk about alien craft, the now mostly debunked Fox lawsuit, what is happening in Portland, and end the show with baseball and Morgan Freeman?
Do not miss the Friday show!
LINKS WE COVERED
NY Times: No longer in the shadows, Pentagon's UFO Unit will make some findings public
Spectator USA: The crumbling lawsuit against Fox News
Follow Tracy Beanz on Twitter, subscribe to her YouTube channel, and check out her newest venture, UncoverDC.com!
Follow Frank on Twitter, subscribe to his YouTube channel, and follow his solo podcast, Quite Frankly!
Subscribe to Dark To Light With Frank & Beanz on Apple Podcasts, Stitcher, TuneIn Radio, Google Play, the iHeartRadio app, and now on Spotify!
Podcast: Play in new window | Download | Embed