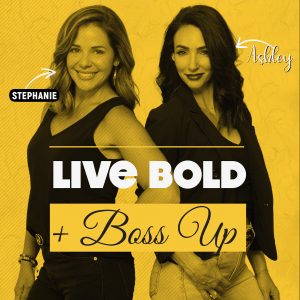 Steph & Ash speak with executive and entrepreneur, with over 25 years in the staffing industry, Dan Rodriguez. Dan is currently President and co-founder of NextPath Career Partners. Prior to NextPath, Dan was the Founder and CEO of Veredus Corporation, an Information Technology Staffing and Recruitment Company, selling the company for over 100M in 2014.
Bold Bites
When creating companies, company culture is the most important piece in creating a lasting and exciting environment.
To keep employees happy, it's important to create opportunities internally.
When asking for a salary increase, it's important to build a relationship with your boss. Ask your boss to lunch, happy hour…somewhere out of the office and talk to them on a more personal level.
Leaders are successful because of the people they lead! Set your team up for success.
Follow us on Instagram to get the latest news and notes about the podcast!
Make sure to check out the Live Bold And Boss Up show archives at Radio Influence and subscribe to the show on Apple Podcasts, Stitcher, Google Podcasts, TuneIn Radio, the iHeartRadio app, and Spotify!
Podcast: Play in new window | Download | Embed