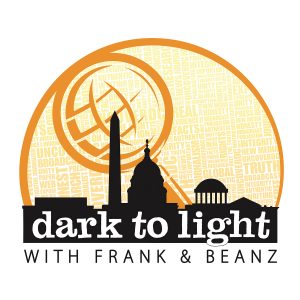 We start the show off talking about the Wayfair conspiracy that swept the internet this weekend. What are the pros and cons of internet conspiracies, and is there any truth to this one? Has something poisoned the well?
Then, we move on to the commutation of Roger Stone and Mueller's OpEd. Also, did you know that Andrew Weissman is out with a book in September?
We close out the show talking about some shady fundraising tactics coming from the GOP.
All of this and more on the Monday Dark to Light Podcast!
LINKS WE COVERED
Robert Mueller's OpEd in the Washington Post
Follow Tracy Beanz on Twitter, subscribe to her YouTube channel, and check out her newest venture, UncoverDC.com!
Follow Frank on Twitter, subscribe to his YouTube channel, and follow his solo podcast, Quite Frankly!
Subscribe to Dark To Light With Frank & Beanz on Apple Podcasts, Stitcher, TuneIn Radio, Google Play, the iHeartRadio app, and now on Spotify!
Podcast: Play in new window | Download | Embed