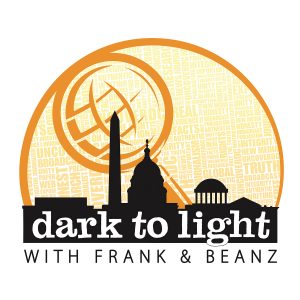 It is a busy Friday show, where we tackle all of the day's news. We start by talking about the case of General Flynn and new developments, and then move on to an election issue the left may not see coming.
Then, we talk about an old Florida statute making the rounds and get into some of the fresh, young new candidates that are making waves in primaries across the country.
We close up shop with a quick discussion about some of our upcoming guests, as well as a quick recap of the Durham investigation and leak reports that came out yesterday.
Busy Friday show on the Dark to Light podcast!
LINKS WE COVERED
Democrats shooting themselves in the foot?
Florida Statute scares patriots
Follow Tracy Beanz on Twitter, subscribe to her YouTube channel, and check out her newest venture, UncoverDC.com!
Follow Frank on Twitter, subscribe to his YouTube channel, and follow his solo podcast, Quite Frankly!
Subscribe to Dark To Light With Frank & Beanz on Apple Podcasts, Stitcher, TuneIn Radio, Google Play, the iHeartRadio app, and now on Spotify!
Podcast: Play in new window | Download | Embed