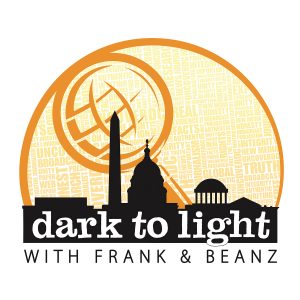 Lots to go over today on the show including what has been happening at CHAZ (or CHOP) and what did Frank do that caused Beanz' website to go down and the internet to explode?
Also, we talk about the letter purportedly from a UC Berkeley professor that went viral, Beanz breaks down a story out yesterday about the premeditated nature of Perkins Coie and their relationship with FusionGPS, and Frank and Beanz go over the "canceling" of Tucker Carlson, which isn't very successful thus far.
All of that and more on a brand-new Monday "Dark to Light" podcast!
LINKS WE DISCUSSED
UncoverDC.com: Orbis: Perkins Coie engaged FusionGPS to provide information to challenge 2016 Election validity
UncoverDC.com: UC Berkeley professor's open letter against BLM, police brutality, and cultural orthodoxy
African-American BLM protestor saves a "far right" counterprotestor
Follow Tracy Beanz on Twitter, subscribe to her YouTube channel, and check out her newest venture, UncoverDC.com!
Follow Frank on Twitter, subscribe to his YouTube channel, and follow his solo podcast, Quite Frankly!
Subscribe to Dark To Light With Frank & Beanz on Apple Podcasts, Stitcher, TuneIn Radio, Google Play, the iHeartRadio app, and now on Spotify!
Podcast: Play in new window | Download | Embed