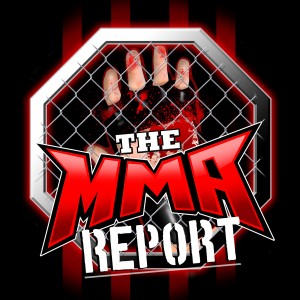 This week on The MMA Report Podcast, Jason and Daniel kick off the show by discussing this week is the 13 year anniversary of Quinton "Rampage" Jackson defeating Chuck Liddell at UFC 71 to win the UFC light heavyweight title.
Jason tells the story about being at a bar watching this fight, how the crowd reacted to the victory by Jackson and why this is a fight he will always remember. Also, Daniel discusses which fights he will always have a vivid memory about and tell you about special episodes of the podcast that are coming.
Also on this episode of the podcast, they discuss the recent tweet by Conor McGregor about the Greatest of All-Time (G.O.A.T.) discussion, Jon Jones vs. Francis Ngannou, the main event the UFC booked for the June 13 main event and they preview Saturday's UFC Fight Night: Woodley vs. Burns.
Subscribe, Rate, and Review to the show on Apple Podcasts, Stitcher iHeartRadio, TuneIn and Google Podcast.
Follow Jason Floyd on Twitter and Instagram
Follow Daniel Galvan on Twitter
Subscribe to The MMA Report on YouTube for all of our original video content.
Podcast: Play in new window | Download | Embed