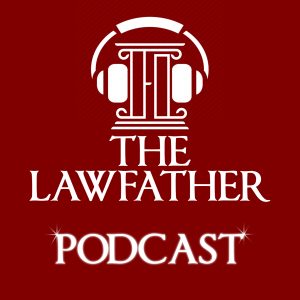 In this episode of The Lawfather Podcast, Tampa based attorney William Franchi of Franchi Law tells you about lawsuits that have been filed related to the Coronavirus.
In addition to telling you about multiple Coronavirus related lawsuits, he discusses players who were not drafted in the NFL Draft and how our current world is affecting them potentially landing with a team. Plus, he answers listener-submitted questions.
This episode of The Lawfather Podcast is presented by Golden Pear Funding. If you have been hurt in an accident or any type of personal injury case and are in need of funds to pay your bills, Golden Pear Funding can help. In as little as a few hours, they can contact your attorney, evaluate your case, and provide you with the funds that you need when you need it. The process is fast, approval is easy, funds can be delivered the same day and if you lose your case you owe us nothing! So if you are in need of pre-Settlement Funding do not hesitate to call Golden Pear Funding at 813-856-2099 in order to receive the funds you need today!
Subscribe, Rate, and Review to The Lawfather Podcast on Apple Podcasts, Stitcher, Google Play, or iHeartRadio 
Follow William on Twitter and The Lawfather on Instagram
Podcast: Play in new window | Download | Embed