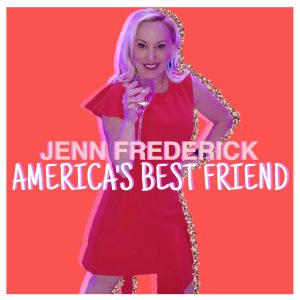 Week whatever into Covid – craziness & Jenn talks to a woman they call the brow whisperer. Eyebrows are her specialty & now more than ever we will be focused on them. (Face Masks don't hide lashes & furry brows)
The girls talk about the crazy stuff that happens in beauty salons. Husbands who are great Dads but crappy repairmen & wine. Isn't it always about the wine ??
Jenn Frederick IS America's Best Friend … who else would tell you it's fine to be naked at the beauty salon??
Make sure to follow Jenn Fredrick on Facebook, Twitter, and Instagram
You can find the show on Apple Podcasts, Stitcher, Google Podcasts, and TuneIn Radio
Podcast: Play in new window | Download | Embed