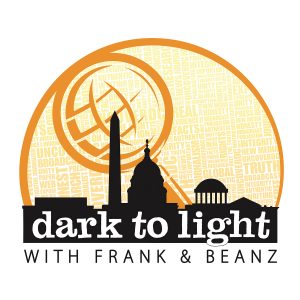 Today, Frank and Beanz spend the first half of the show detailing what happened over the past few days in the case of General Flynn. What new documents were released and what do they mean? What does it mean in the grand scheme of things? How do you dissect the left's talking points about how "normal" this all is?
In the second half, we are again blessed to be joined by Svetlana Lokhova, who shares new information with us and details how this portion of the story is unfolding for her.
Do not miss today's show!
LINKS WE DISCUSSED
Svetlana's book, "The Spider: Stefan A. Halper And The Dark Web Of Coup"
Benjamin Wittes Twitter thread on Gen. Flynn
UncoverDC.com: More damning information released in the case of General Flynn
UncoverDC.com: Exculpatory evidence in the case of General Flynn reveals FBI corruption
Follow Frank on Twitter, subscribe to his YouTube channel, and follow his solo podcast, Quite Frankly!
Subscribe to Dark To Light With Frank & Beanz on Apple Podcasts, Stitcher, TuneIn Radio, Google Play, and now on the iHeartRadio app!
Podcast: Play in new window | Download | Embed