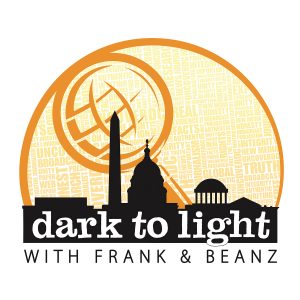 This is an absolutely fantastic episode, where we break down an amazing press conference from California yesterday.
These two doctors have conducted their OWN testing and research on their OWN patients, and have come to tell us that we need to open back up again. DO NOT miss this, and please make sure to listen to the entire press conference on Beanz' Youtube/Periscope/etc!
After that, we talk about why people are saying President Trump told folks to inject Lysol into their bodies, and then we definitely touch on Spygate. A very full Friday show today! Don't miss a minute!
Follow Tracy Beanz on Twitter, subscribe to her YouTube channel, and check out her newest venture, UncoverDC.com!
LINKS WE COVERED
Durham expands investigation
15poundstogo
Let There be Light!
COVID Presser
Part II
Follow Frank on Twitter, subscribe to his YouTube channel, and follow his solo podcast, Quite Frankly!
Subscribe to Dark To Light With Frank & Beanz on Apple Podcasts, Stitcher, TuneIn Radio, Google Play, and now on the iHeartRadio app!
Podcast: Play in new window | Download | Embed