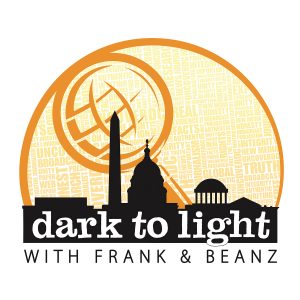 Monday's Dark to Light is filled with laughter, entertainment, and also some serious talk about SpyGate. We go through the newly declassified material, play some clips about Hillary Clinton to make you chuckle, mock a few journalists, and call out the hypocrisy of the #FakeNews media all in one show!
Don't miss it!
LINKS WE COVERED
Tracy Beanz' reply to The Miami Herald's Fabiola Santiago
Kurt Schlichter's tweet to Emily Swaven regarding the use of the word "Karen"
Undercover Huber on Twitter on James Comey's testimony to Congress
George Papadopoulos and Jeff Carlson
Follow Tracy Beanz on Twitter, subscribe to her YouTube channel, and check out her newest venture, UncoverDC.com!
Follow Frank on Twitter, subscribe to his YouTube channel, and follow his solo podcast, Quite Frankly!
Subscribe to Dark To Light With Frank & Beanz on Apple Podcasts, Stitcher, TuneIn Radio, Google Play, and now on the iHeartRadio app!
Podcast: Play in new window | Download | Embed