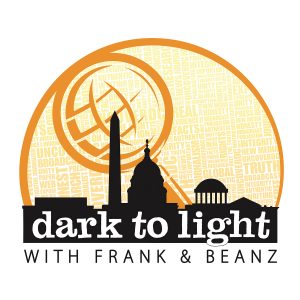 Today, we address some new science coming out about Covid-19 and talk about Dr. Shiva's interview with Frank. Believe it or not, we also talk a little bit about the HIV virus as well.
Then, we go through some clips of a certain State Governor respecting the constitution, and finally, we lighten the show up a bit towards the end.
Don't miss this episode of the Dark to Light Podcast!
LINKS WE COVERED
UncoverDC.com: The curve is already flat
UncoverDC.com: Was the COVID-19 test meant to detect a virus?
Gov. McMaster on the First Amendment
Follow Tracy Beanz on Twitter, subscribe to her YouTube channel, and check out her newest venture, UncoverDC.com!
Follow Frank on Twitter, subscribe to his YouTube channel, and follow his solo podcast, Quite Frankly!
Subscribe to Dark To Light With Frank & Beanz on Apple Podcasts, Stitcher, TuneIn Radio, Google Play, and now on the iHeartRadio app!
Podcast: Play in new window | Download | Embed