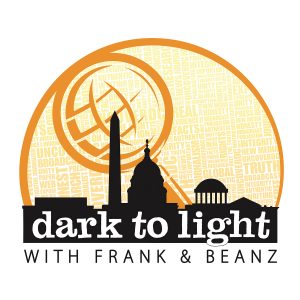 It's the "Frank's Birthday" edition of the Dark to Light podcast and we start with a little greeting for him and move on to some Wuhan virus news. It is becoming increasingly more likely that we are much further into this virus progression than previously thought and we have stories flooding in from even doctors who have tested positive for the antibodies after being sick in as far back as early January.
Also, new information in the Seth Rich saga, and an update on the General Flynn case.
You also can't miss the clip from a Black History class at UCLA that attacks the Trump administration and has illegal immigration safeguard plans as assignments for their students!
All this and much more on the Friday Dark to Light podcast!
LINKS WE COVERED
The astonishing efficacy of Palquenil and Zithromax
New York Times: Is the virus after black people?
Deposition in the Seth Rich saga
Follow Tracy Beanz on Twitter, subscribe to her YouTube channel, and check out her newest venture, UncoverDC.com!
Follow Frank on Twitter, subscribe to his YouTube channel, and follow his solo podcast, Quite Frankly!
Subscribe to Dark To Light With Frank & Beanz on Apple Podcasts, Stitcher, TuneIn Radio, Google Play, and now on the iHeartRadio app!
Podcast: Play in new window | Download | Embed