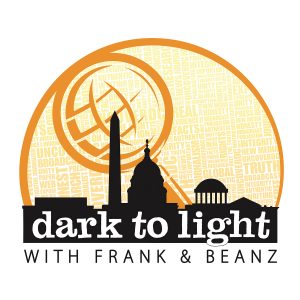 We start off the Monday show with a really roundabout look at where we are right now. We focus on NYC as the "epicenter" of the epidemic, and go into some details about their budget shortfalls and the arguing between Cuomo and Schumer.
We also get into some of the fear and uncertainty behind the Federal reserve, and also some of the discourse we have seen amongst conservatives over the past several days. However, we end with some happy stuff, including Beanz' review of "The Hunt," some clips from a New York balcony, and a personal story about train stations.
All this and more on the Dark to Light Podcast!
LINKS WE COVERED
Follow Tracy Beanz on Twitter, subscribe to her YouTube channel, and check out her newest venture, UncoverDC.com!
Follow Frank on Twitter, subscribe to his YouTube channel, and follow his solo podcast, Quite Frankly!
Subscribe to Dark To Light With Frank & Beanz on Apple Podcasts, Stitcher, TuneIn Radio, Google Play, and now on the iHeartRadio app!
Podcast: Play in new window | Download | Embed