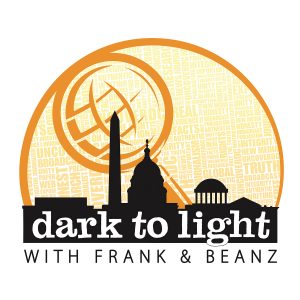 We address the different versions of the Stimulus package, talk about the Pork, the lone holdout, and also what benefit this has for the American people. We also tackle a concerning provision in the Boeing bailout, Beanz reaffirms her support for POTUS, and listen to some of the TRUTH coming out from the President's medical team.
Finally, we play a funny clip from Ryan Reynolds mocking celebrities and continue the show past an hour for some bonus content for you!
Don't miss the Friday fun on the Dark to Light Podcast!
LINKS WE COVERED
UncoverDC.com: How does the CARES Act help small businesses?
Clips from the Hannity Town Hall
Follow Tracy Beanz on Twitter, subscribe to her YouTube channel, and check out her newest venture, UncoverDC.com!
Follow Frank on Twitter, subscribe to his YouTube channel, and follow his solo podcast, Quite Frankly!
Subscribe to Dark To Light With Frank & Beanz on Apple Podcasts, Stitcher, TuneIn Radio, Google Play, and now on the iHeartRadio app!
Podcast: Play in new window | Download | Embed