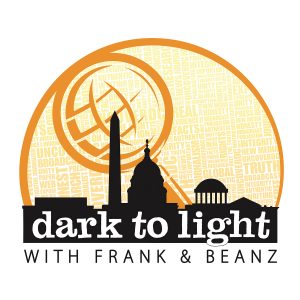 On this Monday show, we do a bit of humor, a bit of information, and a bit of theorizing. Beanz goes over her article "Why Italy" and talks about some of the possibilities for China's reaction to the virus, look at how a barely recognizable Madonna is coping, and go over some of the tweets that have been making us all giggle over the past several days.
Also, don't miss Joe Biden's hologram back to inform us all!
We are keeping it together for you on the Dark To Light Podcast!
LINKS WE COVERED
Beanz talks Italy
Follow Tracy Beanz on Twitter, subscribe to her YouTube channel, and check out her newest venture, UncoverDC.com!
Follow Frank on Twitter, subscribe to his YouTube channel, and follow his solo podcast, Quite Frankly!
Subscribe to Dark To Light With Frank & Beanz on Apple Podcasts, Stitcher, TuneIn Radio, Google Play, and now on the iHeartRadio app!
Podcast: Play in new window | Download | Embed