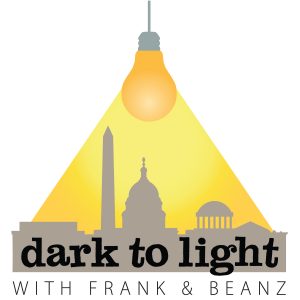 Tracy Beanz is back home from CPAC 2020 and is joined by Frank for an action-packed Dark to Light, where we talk a while about the Coronavirus (COVID-19 virus), what it is doing to the markets, how it is being politicized and by whom, and a tiny bit of esoteric fun in there too.
Then, we move to the election and go over a Twitter thread by Richard Baris, good friend of the show, and discuss what may happen in the democrat primary process.
It is an awesome start to the week on the Dark to Light podcast!
LINKS WE COVERED
Boston.com: The Coronavirus may have spread undetected for weeks in US
The US Sun: Coronavirus outbreak kills second person in Washington State after first New York case confirmed
Coronavirus COVID-19 Global Cases by John Hopkins CSSE
Follow Tracy Beanz on Twitter, subscribe to her YouTube channel, and check out her newest venture, UncoverDC.com!
Follow Frank on Twitter, subscribe to his YouTube channel, and follow his solo podcast, Quite Frankly!
Subscribe to Dark To Light With Frank & Beanz on Apple Podcasts, Stitcher, TuneIn Radio, Google Play, and now on the iHeartRadio app!
Podcast: Play in new window | Download | Embed