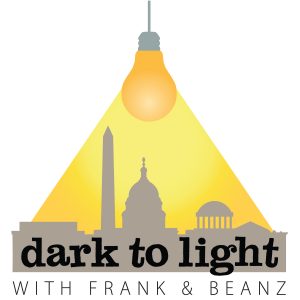 It's Monday and that means an all new episode of the Dark to Light Podcast! Frank and Tracy Beanz of UncoverDC.com start the show talking about the Oscars but surprisingly the Oscars blends in to so much more. There are discussions about the new "doctored" video claims in regards to Pelosi ripping up the SOTU ensues, a thread from Benny at Turning Point that everyone should hear, the election and primaries, the case of General Flynn, and we end with some more information on Coronavirus and what is happening in NYC with the NYPD and Deblasio.
Whew…….that's a lot!
It is a super fiesty Monday edition of the Dark To Light Podcast! Thanks for listening!
LINKS WE COVERED
Attorney General William Barr announces indictments on four Chinese military hackers
Turning Point USA on video of Nancy Pelosi ripping up the State Of The Union address
The Justice Department has started vetting Rudy Guiliani's information on the Bidens
Follow Tracy Beanz on Twitter, subscribe to her YouTube channel, and check out her newest venture, UncoverDC.com!
Follow Frank on Twitter, subscribe to his YouTube channel, and follow his solo podcast, Quite Frankly!
Subscribe to Dark To Light With Frank & Beanz on Apple Podcasts, Stitcher, TuneIn Radio, Google Play, and now on the iHeartRadio app!
Podcast: Play in new window | Download | Embed