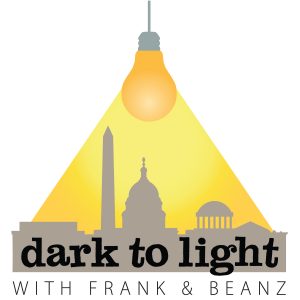 We meander through Monday with some talk of the Super Bowl, the commercials, the performances, the hypocrisy, and then we travel to impeachment and the 2020 election.
Join Frank and Beanz as they discuss the chances of Bernie Sanders, whether the DNC will rob him again, and why Joe Biden has such a hard time keeping his hands to himself.
Then, we move on to some clips of Devin Nunes talking about what the plan is for the left moving forward.
It's a common sense episode of the Dark to Light Podcast!
LINKS WE COVERED
Chris Mathews on the 2020 field
Lindsey Graham "promises" hearings
Follow Tracy Beanz on Twitter, subscribe to her YouTube channel, and check out her newest venture, UncoverDC.com!
Follow Frank on Twitter, subscribe to his YouTube channel, and follow his solo podcast, Quite Frankly!
Subscribe to Dark To Light With Frank & Beanz on Apple Podcasts, Stitcher, TuneIn Radio, Google Play, and now on the iHeartRadio app!
Podcast: Play in new window | Download | Embed