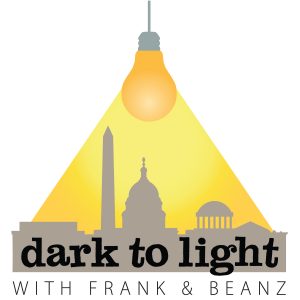 It's an impeachment heavy edition of the podcast today with Frank and Beanz playing some of the more horrible clips and discussing it as a whole.
Then, it's the case of General Michael Flynn. Where are we now, and where are we possibly going?
Also, does the new US Attorney appointed by William Barr have any sway over the case?
Finally, we talk about Brexit Day and COFFEE!
Do not miss this tantalizing edition of the Dark to Light Podcast!
LINKS WE COVERED
Associated Press: Barr names new US attorney in Washington DC
Devin Nunes unleashed on Fox News
Tracy Beanz' Twitter: Adam Schiff proves he's a hypocrite once again
Tracy Beanz' Twitter: "The President is a danger to the United States……and must be brought to heel." ~ Jerry Nadler
Follow Tracy Beanz on Twitter, subscribe to her YouTube channel, and check out her newest venture, UncoverDC.com!
Follow Frank on Twitter, subscribe to his YouTube channel, and follow his solo podcast, Quite Frankly!
Subscribe to Dark To Light With Frank & Beanz on Apple Podcasts, Stitcher, TuneIn Radio, Google Play, and now on the iHeartRadio app!
Podcast: Play in new window | Download | Embed