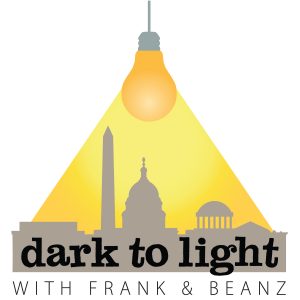 We have a semi laid back Monday for you on the Dark to Light Podcast but the topic of the day is exactly what we think most patriotic Americans will be talking about — the Pro 2nd Amendment Rally in Virginia.
We share video and clips of officers visiting a veteran over 100 miles away because he took pictures of the capital and some other protesters speaking their mind about what is happening.
It is an important show, and this is an important issue. We hope you enjoy!
LINKS WE COVERED
DC Police visit a Virginia veteran
Constitutional sheriff won't enforce unconstitutional orders
Follow Tracy Beanz on Twitter, subscribe to her YouTube channel, and check out her newest venture, UncoverDC.com!
Follow Frank on Twitter, subscribe to his YouTube channel, and follow his solo podcast, Quite Frankly!
Subscribe to Dark To Light With Frank & Beanz on Apple Podcasts, Stitcher, TuneIn Radio, Google Play, and now on the iHeartRadio app!
Podcast: Play in new window | Download | Embed