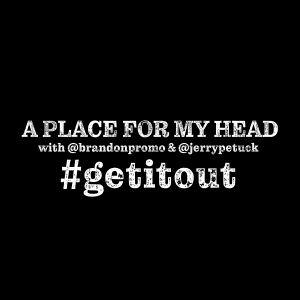 After seeing "Ernie & Joe: Crisis Cops" on HBO, hosts Brandon Thompson and Jerry Petuck knew that the work these two San Antonio police officers are doing is something that had to be discussed in an open forum.
If you haven't seen it, Ernie Stevens and Joe Smarro, two San Antonio officers, created a Mental Health Unit for the police unit. Their compassionate, humanistic approach to law enforcement is revolutionizing the game.
Also, Brandon and Jerry discuss the other side of law enforcement and mental health. Try putting yourself in the shoes of the officers. Think about what they see on a daily basis. It isn't any wonder that in 2019, the suicide rate among police more than doubled the line of duty deaths. How do we help those that are serving and protecting?
If you feel you are in crisis, please call the National Suicide Prevention Lifeline at 1.800.273.TALK (8255).
Follow us on social media:
A Place For My Head: Website Facebook
Brandon Thompson: Facebook Instagram Twitter
Jerry Petuck: Facebook Instagram Twitter
Make sure to visit the A Place For My Head website!
Subscribe, rate, and review A Place For My Head on Apple Podcasts, Stitcher, TuneIn Radio, Google Podcasts, iHeartRadio, and Radio Influence.com!
Podcast: Play in new window | Download | Embed